Amprius Hosts Prominent YouTuber and Engineering Expert Sandy Munro
May 18, 2023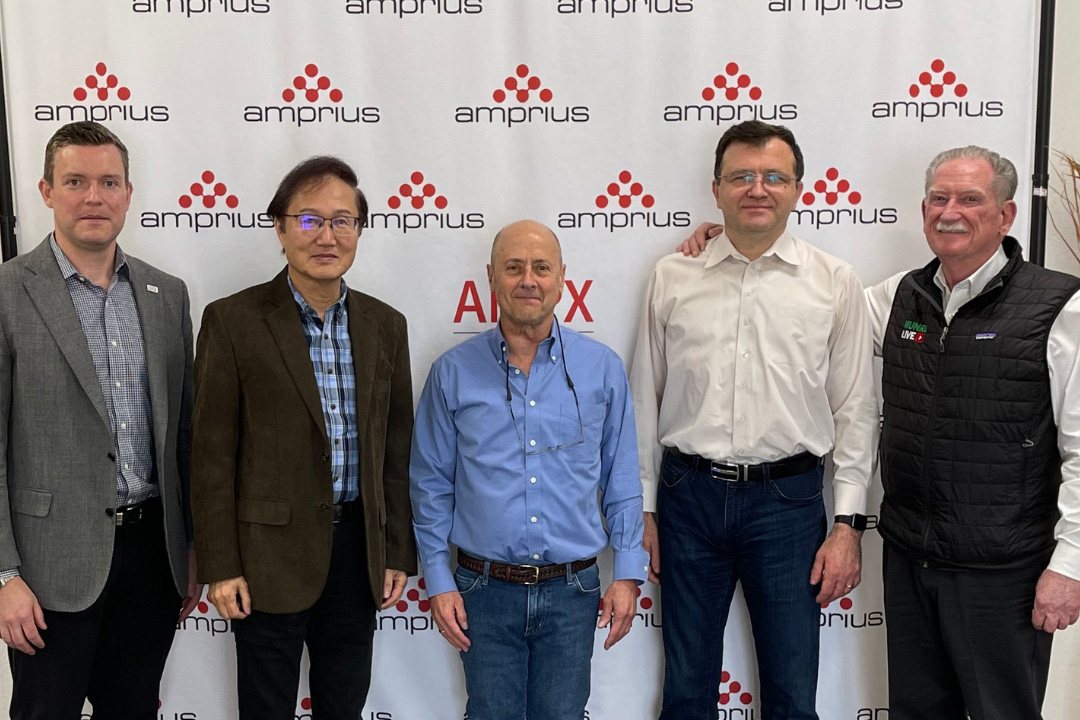 Munro Tours Amprius' Headquarters for an Inside View of the Manufacturing Process and Next-Generation Battery Technology
FREMONT, Calif., May 18, 2023, Amprius Technologies, Inc. ("Amprius" or the "Company") (NYSE: AMPX), a leader in next-generation lithium-ion batteries with its Silicon Anode Platform, recently hosted Sandy Munro – engineering expert based in Detroit, MI and creator of the prominent YouTube channel Munro Live – at the Amprius Lab in Fremont, California. Munro's visit to California followed his update when Amprius announced the breaking news of a 500Wh/kg, 1300 Wh/l battery platform in March.  His visit included a tour of the facility and manufacturing process, as well as a peek into our mass production equipment and future scaling plans. In addition, the Company was pleased to share a walk-through of the testing and validation of Amprius' anode technology and a live demonstration of its extreme fast charge battery test rate of 0-80% state of charge in approximately six minutes.
"This is about as revolutionary as I've seen. We watch a lot of different tests, and I haven't seen anything like this, it's really quite impressive," said Sandy Munro, CEO of Munro & Associates and creator of the Munro Live YouTube channel. "You have something that gives me twice as much power as anyone else can as far as gravimetric and volumetric standpoint. I'm totally blown away; I've had a chance to watch the whole process and you've got it all locked in."
"We were honored to give Sandy a tour of our facility and share the details of our next-generation battery technology," said Dr. Kang Sun, Chief Executive Officer of Amprius. "We recognize Sandy's influence and respect in the automotive and engineering communities especially given his knowledge of electric vehicles and all of the leading battery suppliers today."
To watch the full Amprius Lab tour and fast charge demonstration titled, "Nobody Has Anything like This: Amprius Factory Tour" visit Sandy Munro's YouTube channel, Munro Live. To view the breaking news of the 500Wh/kg battery visit this link from March 2023;  BREAKING NEWS: Amprius Creates a 500Wh/kg Battery – YouTube.
For more information on Amprius, please visit the Company's investor relations website at https://ir.amprius.com. 
About Amprius Technologies, Inc.
Amprius Technologies, Inc. is a leading manufacturer of high-energy and high-power lithium-ion batteries producing the industry's highest known energy density cells. The company's commercially available batteries deliver up to 450 Wh/kg and 1,150 Wh/L. The company's corporate headquarters is in Fremont, California where it maintains an R&D lab and a pilot manufacturing facility for the fabrication of silicon anodes and cells. To serve customer demand, Amprius recently entered into a lease agreement for an approximately 774,000 square foot facility in Brighton, Colorado. For additional information, please visit amprius.com. Also, see the company's LinkedIn and Twitter pages.

Forward-Looking Statements
This press release includes "forward-looking statements" within the meaning of Section 27A of the Securities Act of 1933 and Section 21E of the Securities Exchange Act of 1934, each as amended. Forward-looking statements may be identified by the use of words such as "estimate," "plan," "project," "forecast," "intend," "expect," "anticipate," "believe," "seek" or other similar expressions that predict or indicate future events or trends or that are not statements of historical matters. These forward-looking statements include, but are not limited to, statements regarding the performance of Amprius' batteries and the ability of Amprius to scale its business. These statements are based on various assumptions, whether or not identified in this press release, and on the current expectations of Amprius' management and are not predictions of actual performance. Actual results could differ materially from these forward-looking statements as a result of certain risks and uncertainties. For information on these risks and uncertainties that may impact the operations and projections discussed herein can be found in the "Risk Factors" section of our Quarterly Report on Form 10-Q filed with the Securities and Exchange Commission (the "SEC") on May 11, 2023, and other documents we filed from time to time with the SEC, all of which are available on the SEC's website at www.sec.gov.There may be additional risks that Amprius does not presently know or that Amprius currently believes are immaterial that could also cause actual results to differ from those contained in the forward-looking statements. In addition, forward-looking statements reflect Amprius' expectations, plans or forecasts of future events and views as of the date of this press release. These forward-looking statements should not be relied upon as representing Amprius' assessments as of any date subsequent to the date of this press release. Accordingly, undue reliance should not be placed upon the forward-looking statements. Except as required by law, Amprius specifically disclaims any obligation to update any forward-looking statements.

Contacts:
Investors
Cody Slach, Tom Colton
Gateway Group, Inc.
949-574-3860
IR@amprius.com
Media
Zach Kadletz, Brenlyn Motlagh
Gateway Group, Inc.
949-574-3860
Amprius@Gatewayir.com
Subscribe
Sign up to stay informed of Amprius news and updates related to Brighton Colorado